Emily Marson and her husband welcomed twin boys in December 2017, and since then she began documenting her parenting journey on her Instagram page. Instead of ignoring the changes her body has made after childbirth, she decided to embrace it. And now Emily want's other mothers to do the same.
Here's what Emily had to say:
"Okay, this is quite a personal post but I am now 4 months postpartum and beginning to embrace what my body has become, I've housed two beautiful babies for 36 weeks and breastfed for 5 weeks.
"My pregnancy wasn't exactly an easy ride – these boys wanted to come out early and I was hospitalised a few times because of dehydration and early contractions.
"Our bodies go through a lot, a lot of change and your body is put through an enormous amount and I am so proud of myself that I carried such beautiful children and gave them food, warmth and most importantly all the love that I never thought I had.
"With a scar that I will have for the rest of my life is a tiny sacrifice for a lifetime of beautiful memories with my family.
"Your stretch marks DO NOT define you, your scar DOES NOT define you, your flab DOES NOT define you.
"You are incredible, you are a mother and you are the light of your babies eyes.
"I wanted to share this to show the reality of our bodies and that it's okay not to be perfect because in their eyes you are exactly that.
"#identicaltwins #twins #csectionrecovery #babies #brave #scar #csectionstrong #stretchmarks #beautiful #perfect"
Emily's post follows a trend in which some women are posting candid post-pregnancy photos on social media in an effect to tackle the unrealistic pressures. Blake Lively recently posted that it's not the norm to bounce back from the pregnancy weight within a few months. It takes time to regain the strength, and it should be something to be proud of.  "Turns out you can't lose the 61lbs you gained during pregnancy by just scrolling through Instagram and wondering why you don't look like all the bikini models," the American actress wrote, revealing that it took her 14 months to regain her trim and toned shape. Feeling very proud."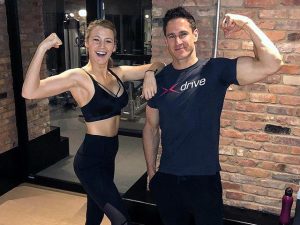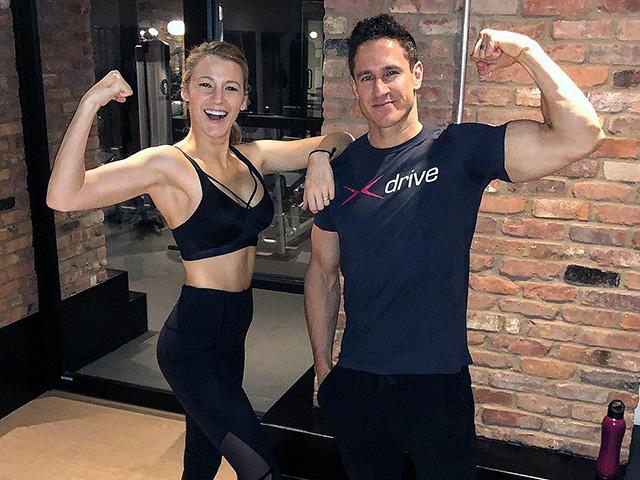 Emily's post has gone viral, being liked nearly 4,000 times.
And many mums have praised Emily for her post.
'This picture is amazing. Your amazing, your body was their entire world, it was all they knew while they grew inside of you. And now they're yours. ❤️' – @cherishhnicole
'So beautiful! Thank you for sharing!' – @marylerivera
'I love this so much! Thank you!!' – @nicky_down